INSTRUCTORS > MEGAN SIPE BIOGRAPHY


Megan Sipe
Senior Member of the Klein Technique™ Certification Program,
New York, NY, USA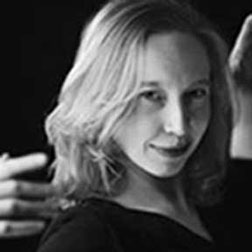 Megan Sipe is a performer, choreographer, teacher and a chocolatier. Her process involves craft and plenty of rehearsal mixed with the breathing room to improvise when encountering the unknown.

Megan has been studying Klein Technique™ with Susan Klein intensively for the past seven years and is a Senior Member of the 4th Teacher Certification Program in Klein Technique™. She has taught at the Susan Klein School of Movement and Dance in New York City for the past few years and at the Stephen Petronio Summer Dance Workshop at Skidmore College, 2017. Megan is currently an Adjunct Professor at PACE University where she teaches Klein Technique™ as a movement preparation for actors.

Megan makes dance work and chocolate under her company Chocolate Dances. Her dances are frequently paired with chocolate tasting. Additionally, Megan sells chocolate and uses profits to support her dance making and to commission artist and collaborators. Currently Megan sells her confections at Indie Food and Wine at Lincoln Center and online. www.ChocolateDances.com

Megan has a private movement practice in which she works with a variety of people on a one on one basis. Her oldest client is 97 years old and going strong.
Megan Sipe: megan@kleintechnique.com